Welcome To Starcross Fishing & Cruising Club
SFCC is commited to improving our members knowledge. We are a certified RYA Training Centre.
Courses run annually and provide the following; Day Skipper, Yachtmaster, Essential Navigation, VHF, First Aid, Diesel Engine, and Powerboat 1 & 2.
You might like to contact our training coordinator Dan Tucker if you're interested in any of our courses. Please e-mail to training@starcross-fcc.co.uk
The off season months also provide us with the time for Friday Forums. Here we invite guest speakers to come along to inform and entertain us with the things they do, or are involved with. We try to provide a wide range of interesting topics.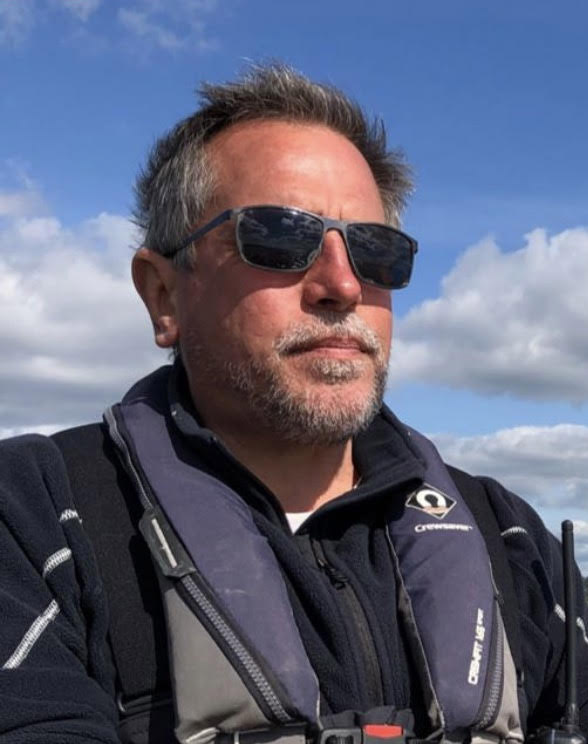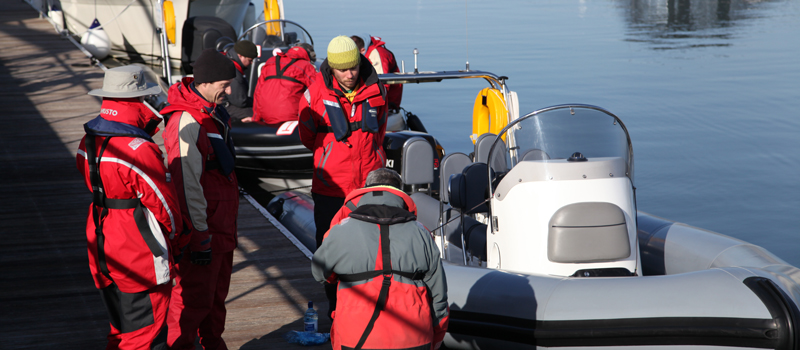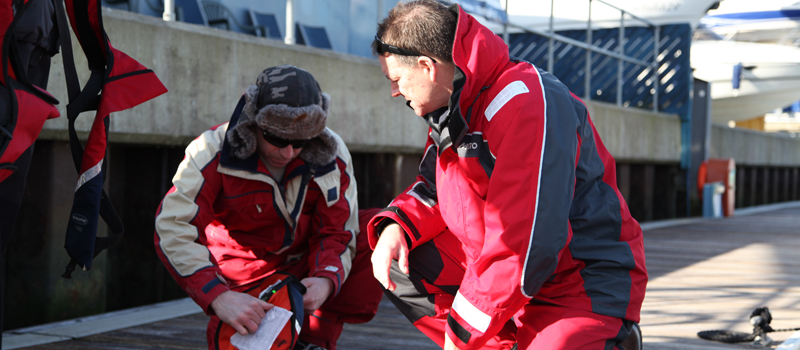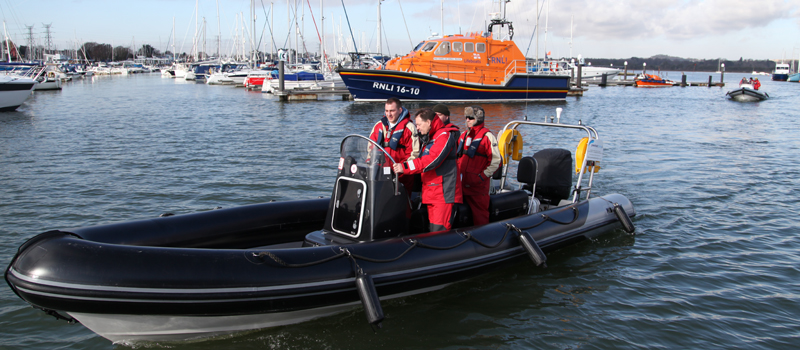 Winter 2022 Courses:

Practical Courses and Assessments
ICC for Sail: One Day Assessment – £100 per person
– Contact me for dates and availability to suit you.

Shorebased Courses
RYA SRC (VHF) Marine Radio: One Day Course – £50 per person (plus £60 exam fee)
– Contact me for dates and availability to suit you.

RYA Radar: One Day Course – £80 per person
– Contact me for dates and availability to suit you.

All courses include a relevant manual and full instruction from experienced RYA Instructors.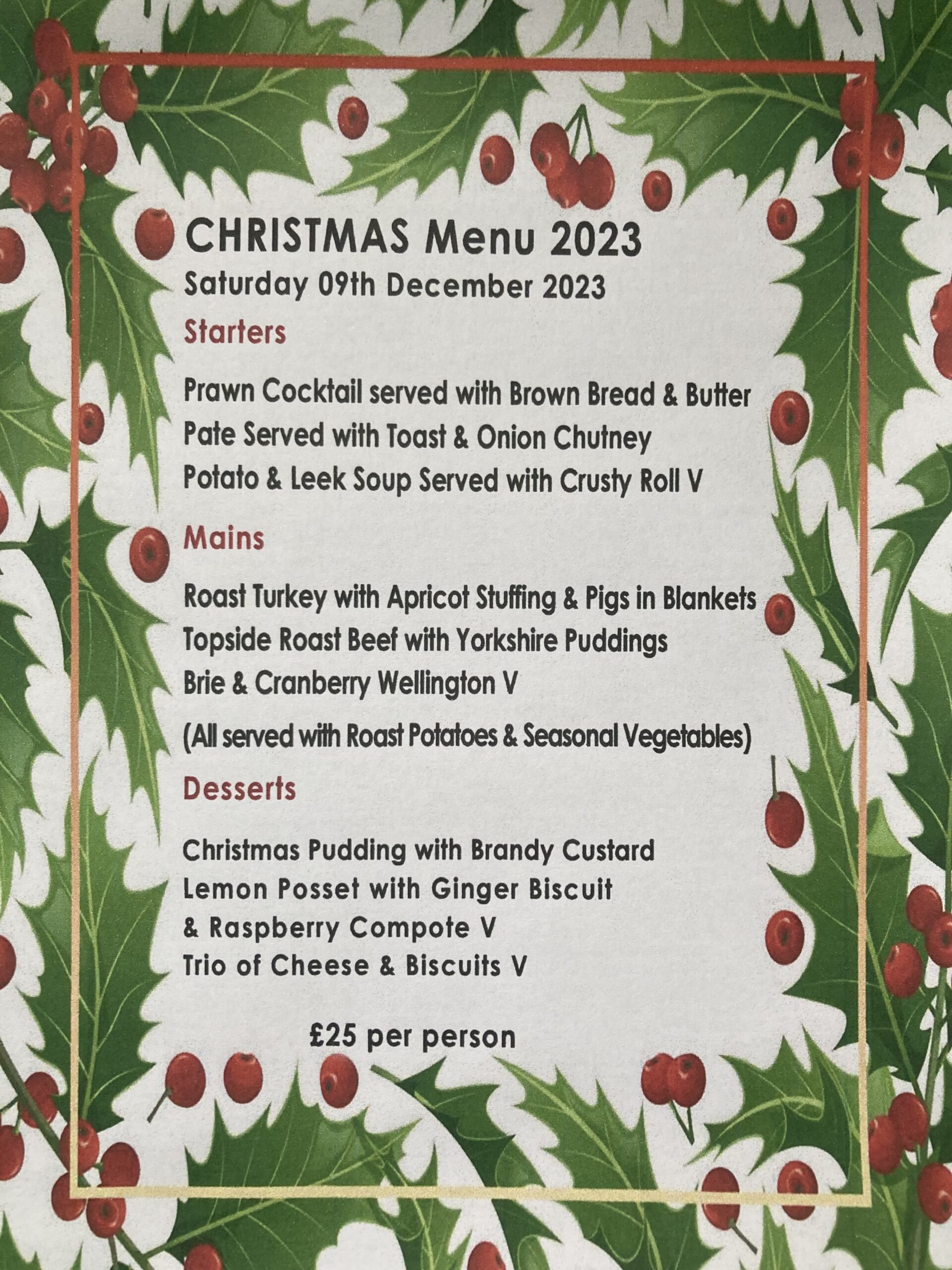 SFCC Christmas Party

Places are booking up fast – don't miss out on a great meal by Claire from the Atmospheric. Add your name to the list on the club noticeboard with your menu choice!
Future SFCC Events
Saturday 9th December – Christmas Dinner
Saturday 16th December – Christmas Draw
Sunday 31st December – New Years Eve Party
Sharing expertise and experience amongst members
At SFCC we are friendly and informal. We also know that if you're new to boating it's often helpful to learn from people who are a bit more experienced. That's why we hold Friday Forums throughout the winter (when we aren't using our boats) to learn new methods or just hear a talk about an interesting topic.
The 'closed season' winter / spring programme of events for 2023, organised by Steve Cowell our Fishing Secretary, is now complete.
More dates to be confirmed soon.
Any enquiries or suggestions for future forums should be directed to: forum.sfcc@gmail.com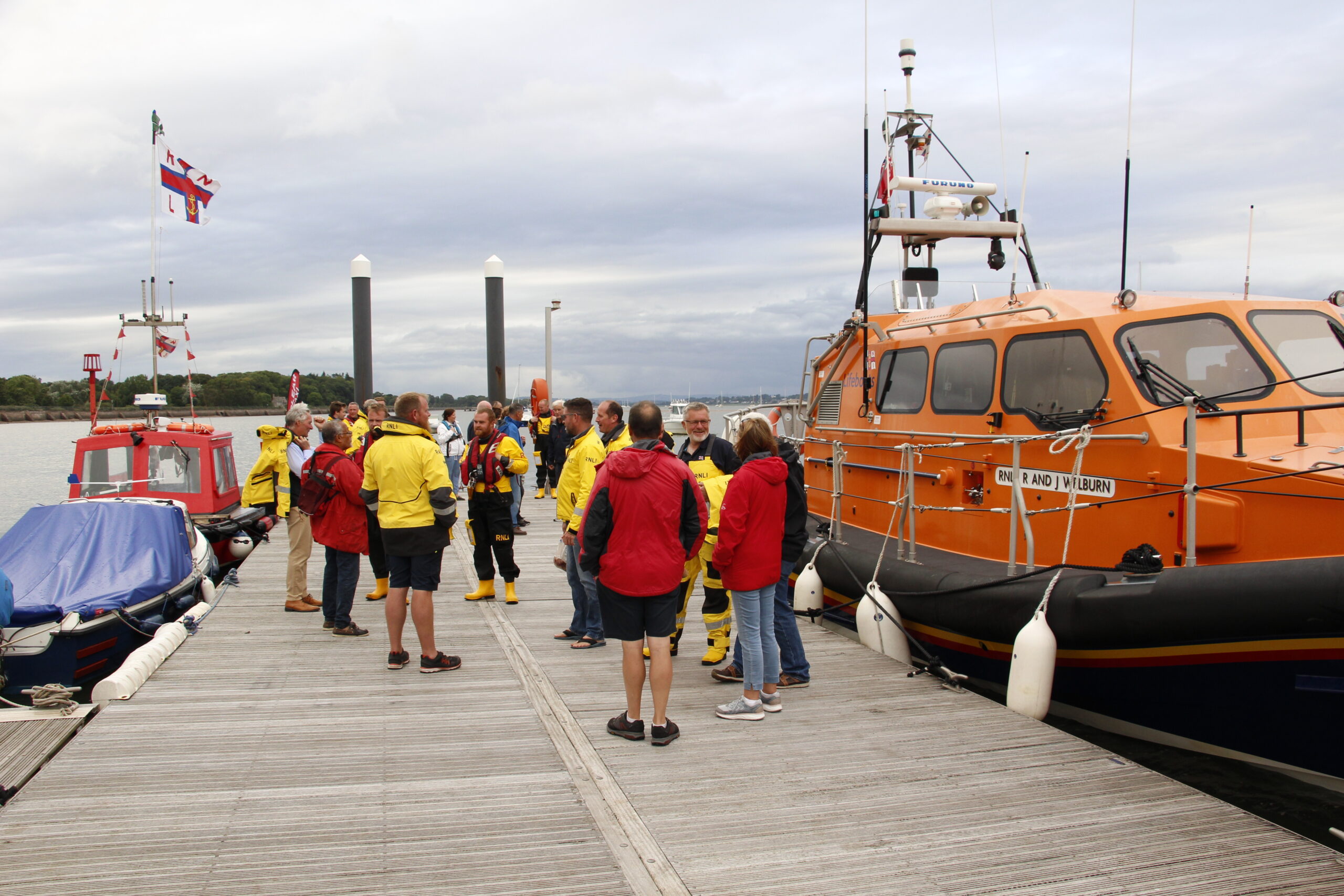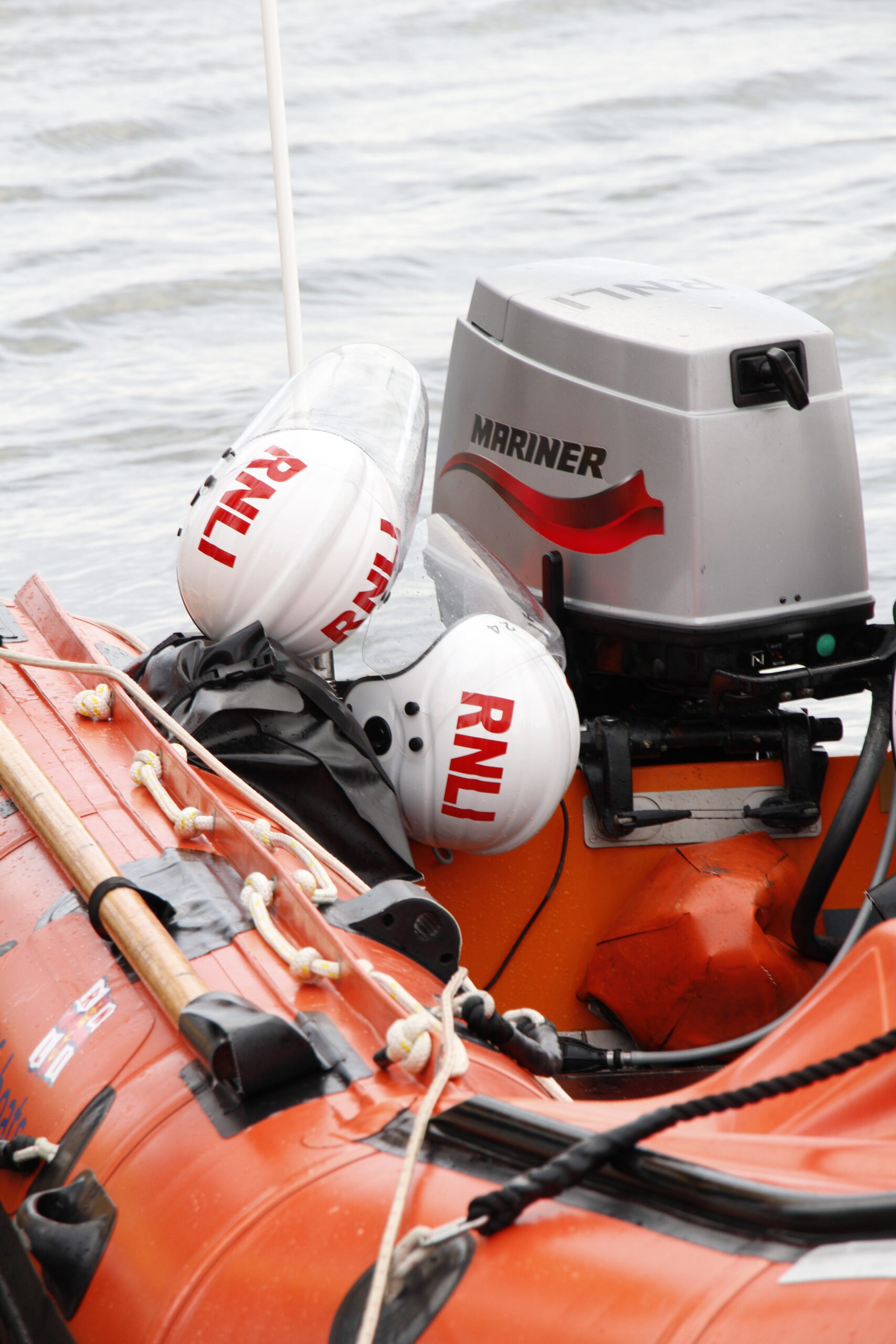 SFCC Commodore's Report – December 2023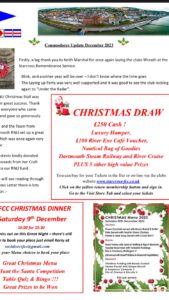 Our Members bar is open each evening other than Mon & Wed.
Tues 8pm – 11pm, Thurs & Fri 7.30pm – 11pm, Saturdays 6.30pm – 11pm, Sundays 6pm – 9pm
Starcross Fishing & Cruising Club, Brunel Tower, The Strand, Starcross, Devon, EX68PR
Pontoon Location:
GPS: 50°37'.656N / 003°26'.731W
W3W: obey.marathons.intelligible
North Mooring PC741 location:
GPS: 50°37'.674N / 003°26'.621W
W3W: forum.marathons.rush
South Mooring PC648 location:
GPS: 50°37'.389N / 003°26'.484W
W3W: punks.tutored.nicer