Welcome To Starcross Fishing & Cruising Club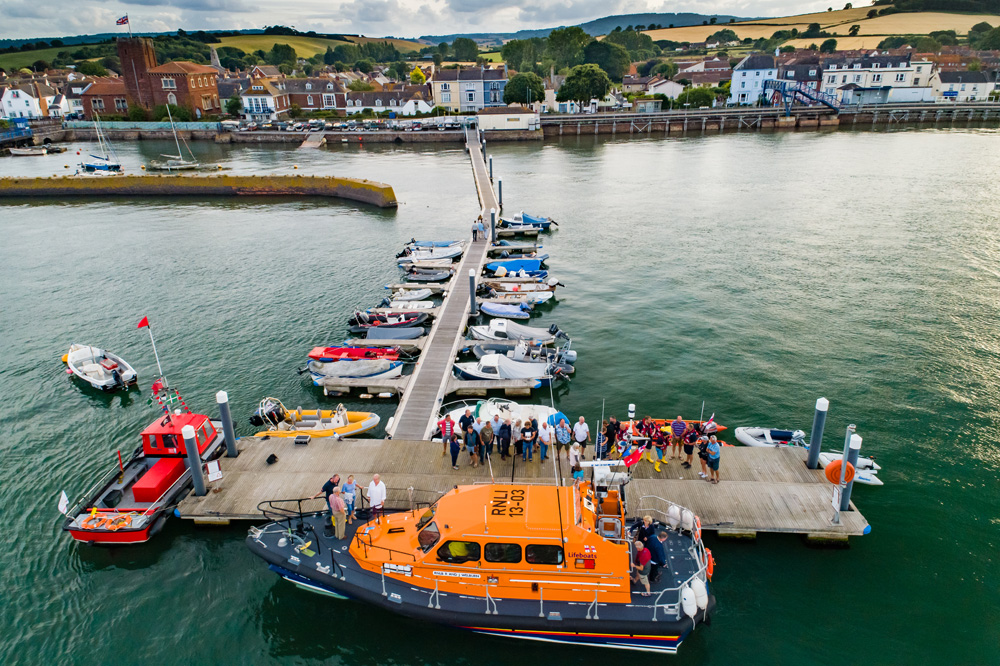 Future SFCC Social Events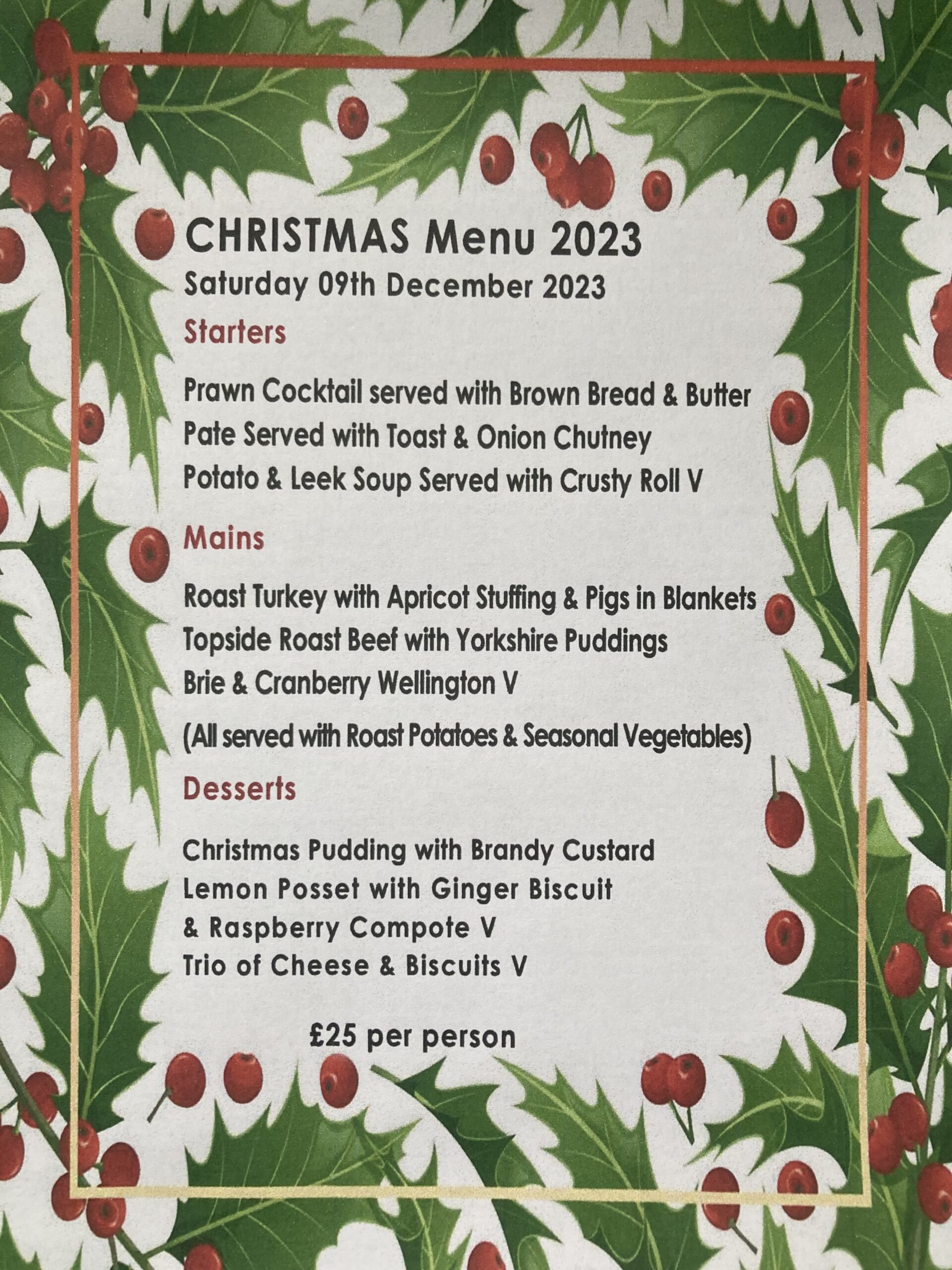 SFCC Christmas Party

Places are booking up fast – don't miss out on a great meal by Claire from the Atmospheric. Add your name to the list on the club noticeboard with your menu choice!
Future SFCC Events
Saturday 9th December – Christmas Dinner
Saturday 16th December – Christmas Draw
Sunday 31st December – New Years Eve Party
Cruising Award Winners for 2022 season.
Yandle Trophy – Offshore Cruiser Racing.
Andy Wright, "Gilkin" Sigma 38. SW Peaks Race – 2/8.

Seamanship Trophy – For Demonstating Good Seamanship.
Kevin Brown Martin, "Delphi" Southerly 32. Attending to a French yacht needing a tow in Chenal de l'Île-de-Batz (nr. Roscoff).

Rowe Shackle Cup – Best Kept Log.
Andy Wright, "Gilkin". Neat, tidy, and readable log.

Langdon Long Distance Trophy – Longest Cruise.
Kevin Brown Martin, "Delphi". Exmouth-Channel Islands-North/South Brittany-Falmouth-Exmouth. 939 miles.

West Exe Trophy – Awarded this year for exceptional training result.
Anne-Marie James. 100% SRC VHF exam assessment.

Gale Cruising Shield – Notable Cruise in a Boat <36′.
Kevin Brown Martin, "Delphi". Mylor-Weymouth-Mylor. 208 miles.

Harris Trophy – Most Miles Logged in 7 Days.
Andy Wright, "Gilkin". Plymouth-Guernsey-Plymouth. 180 nm.

Shapter Cruising Trophy – Most Miles Logged in One Season.
Neil Ewins, "Sea Pigeon". 1,425 miles.

The Piney Trophy – For a First Channel Crossing.
Paul & Becky LeMilliere, "Lively Lady".
+ Terry Riddler & Linda House, "Popoff".

Tomlinson Trophy – Saving Life at Sea.
SFCC Barman Henry McIlroy. Two person rescue in the Exe Estuary.

Blue Boy Trophy – Achievement by a Newcomer.
Dan Tucker. For personal training and practical qualifications.

24 Hour Run Trophy – Furthest Distance in 24 Hours.
Kevin Brown Martin, "Delphi". Roscoff-Falmouth. 98.4 miles.

The Sampson Cup – Personal Cruising Achievement.
Anne-Marie James, "Rachel Louise". For her interests in training and improving her boating experiences.

The Future Cruising Award (new) – Promising Younger Member.
Henry Boon. For enjoying himself so much on his Dad's boat, and especially the rather uncomfortable Sharpham Small Boat Cruise.
SFCC Commodore's Report – December 2023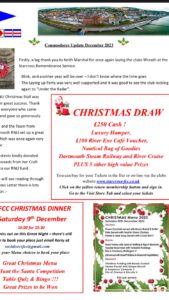 Our Members bar is open each evening other than Mon & Wed.
Tues 8pm – 11pm, Thurs & Fri 7.30pm – 11pm, Saturdays 6.30pm – 11pm, Sundays 6pm – 9pm
Starcross Fishing & Cruising Club, Brunel Tower, The Strand, Starcross, Devon, EX68PR
Pontoon Location:
GPS: 50°37'.656N / 003°26'.731W
W3W: obey.marathons.intelligible
North Mooring PC741 location:
GPS: 50°37'.674N / 003°26'.621W
W3W: forum.marathons.rush
South Mooring PC648 location:
GPS: 50°37'.389N / 003°26'.484W
W3W: punks.tutored.nicer